I'm a lifestyle portrait photographer serving Delaware and beyond! I'm perfect for those who want bright, unique, and stunning images that stand out from the rest.
I'm also a branding and social media coach! I love working with business owners, entrepreneurs, and influencers to help them learn to manage their social media so they can: attract their dream clients, boost their engagement, and grow their income using their own Instagram. I'm really passionate about creating exceptional works and reaching a variety of people.
BUT PAST ALL THAT…
I'm a 23 year old proud college graduate, Disney lover, and world traveler. I'm just a young woman who wanted to carve her own path and be her own boss. Let's work together!
– Liz Martinez
Founder and CEO
I capture portraits that are authentic, radiant, and tell a story. Whether you are looking for creative solo shoots, couple portraits, or just because, I'm your gal and I can't wait to work with you!
Growing your business can be tough – I've been there, done that. I have built magnetic strategies that not only help my business scale on Instagram, but countless of other entrepreneurs too!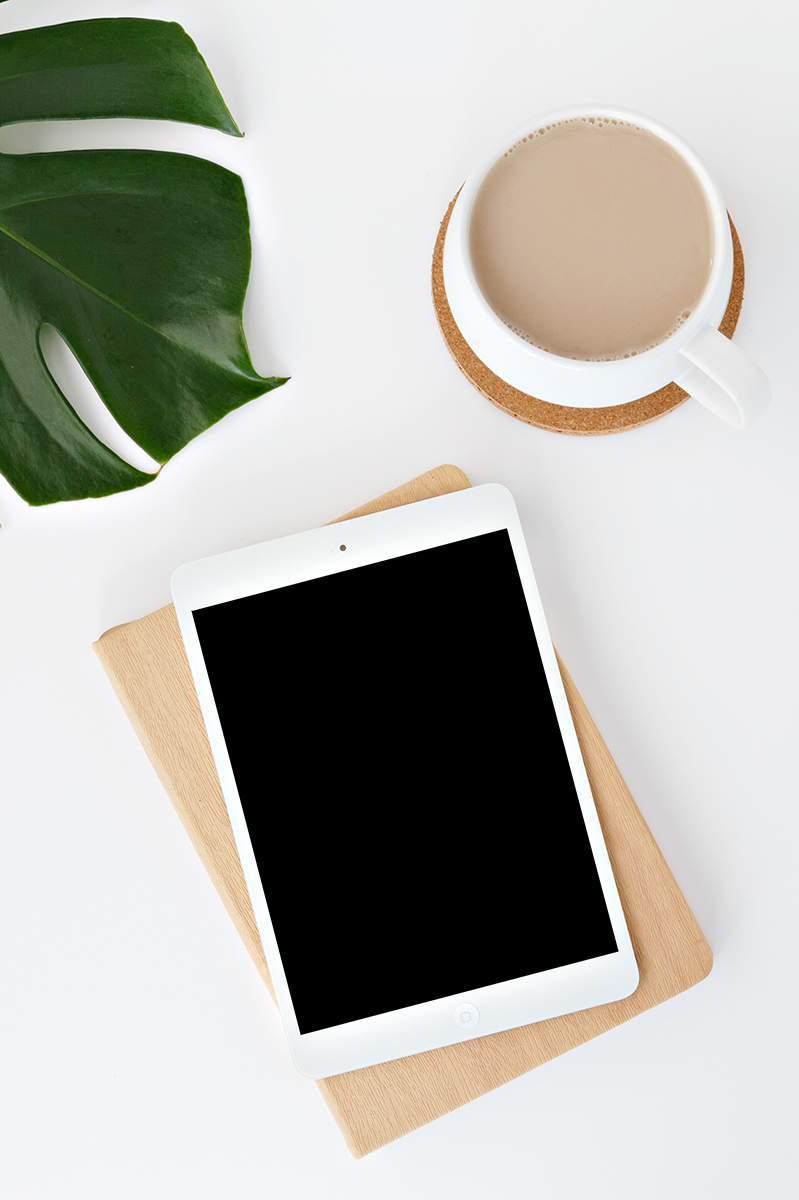 I'm nothing without visual creativity! Let's make your photos looks amazing and cohesive with presets. Or let's create the perfect custom Instagram highlights, or choose a pre-made highlight icon pack! 
"If you're like me, you probably spent last year feeling pressure to make Instagram Reels but didn't even know where to start.  I had so many excuses and kept saying "it's just one more thing to do." But, after seeing the effect Reels have on reach, engagement, and more I bit the bullet and purchased Liz's Reels Bootcamp… I am so glad that I did! After just one watch through her intensely detailed tutorial, I was able to create 3 reels in about 45 minutes. I now feel empowered to produce content that shows my client who I am and the value I bring to the table with my services.  This course should cost 3-4 times what Liz charges for it.  Buy it now so you don't miss out! You won't regret it!"
"Liz is such an amazing and beautiful soul! I booked her for a Vision Session, and that's the perfect way to describe it! We sat down and talked about the future of my business, social media, the works. I feel so much more confident moving forward, and she definitely blew my mind! Even for someone like me who has had their own business for a couple years, it was extremely helpful to sit down and write out what I already knew to organize it, as well as fill in the holes where I have slacked and where I can improve! I learned a lot all the while laughing and having the greatest time."
"This is the third time I've worked with LMC, (two photoshoots and a Vision Session) so I already knew I was going to get top notch material from Liz. She really blew my expectations out of the water on this shoot, though. Liz is a total champ, we do the shoot, all is well. And then I get our pictures back. You see, while I have been hard at work growing my business, so has Liz. She invests in top quality equipment, top quality software, and puts her whole self into building a better business (and helping other entrepreneurs do the same through her social media coaching and Vision Sessions) every day. LMC is hands-down the best value you will find anywhere; you get absolutely incredible quality at a reasonable price. It's often said that you get what you pay for, but with Liz you get much, much more."
"Liz helped ease my nerves during my portrait session by being so welcoming and kind. Before I knew it, our 30 minutes were up, and time flew by because of how much fun we were having. She captured who I was in my portraits and I couldn't be happier with the results – I'll definitely be back in the future!"
"I've worked with Liz about 3 times during my pregnancy and every time she out does herself! She is so professional and sweet and knows exactly how to make you comfortable. Shooting with her is always such a blast and she catches all the best moments. I'm always so beyond impressed with how the photos come out. I will always go to Liz for any of my photography needs, she is truly the best!"
"Liz made me 3 highlight icons for my Instagram and I love them!! They're for my business Insta but they totally transform any kind of profile! I highly suggest getting these from her, they're so unique. We talked about what I wanted, she asked me all the right questions, I sent over a quick and easy payment and she had my icons to me within 2 days. I'm shook."
"Liz did an AMAZING job with taking my portraits. She made me feel so comfortable in front of the camera and she was so easy to talk to! The portraits came out so beautifully and she's just such a sweet person to work with! Definitely recommend Liz to anyone who needs some awesome, bright, airy and beautiful portraits!"
"Liz I am sitting in my kitchen, over an iced coffee, sweaty from a workout, screaming, dancing, jumping and CRYING. You captured me so beautifully, and I don't say that lightly. I hate seeing photos of myself, but you, YOU made me feel like a queen, like a badass, like pure beauty, and these images show all of that. You are so talented, and I couldn't love these more. Thank you for making this fun and easy, thank you for making me feel comfortable, confident and BEAUTIFUL."
"Our Vision Session for my business helped me so much! I am finally holding myself ACCOUNTABLE! Liz helped me bring so much of my vision to life just by writing things down and knowing what content I want to bring to my followers. I won't ever forget our Vision Sesh, I literally learned SOOOO much about how IG works, turning followers into customers all while maintaining a personal relationship with my followers and exactly what I need to do to make my business truly thrive!
Can't wait to see how things have changed in 6 months with my business! You're literally a social media queen Liz!!! Thank you!!"
"Y'all… Liz took our wedding pictures in late June 2020. Oh my GOSH they are fantastic! Not only that, but she was incredibly flexible with our need to change the date (thanks COVID), the size of the wedding, the pricing to accommodate said changes, and basically every chaotic piece of our wedding day. She was incredibly professional during our initial meeting, in our various emails, and on the day of. However, she is freakin' hilarious and fit right in with our rowdy bunch of a wedding party. Liz was able to get just enough romantic and sweet shots while also managing to capture our true personalities & relationship. I seriously cannot recommend her enough! We are truly looking forward to booking with her in the future!"
"I couldn't imagine getting my portraits done by anyone else. Liz is super fun and so talented. When our first idea didn't go fully to plan, she was quick to adapt. She embraced the jokes, silly faces, and humor during my session! The pictures turned out so good and I will definitely come back to her for more in the future!"
"I highly recommend Liz, she was the sweetest & literally went the extra mile for my maternity shoot! I had scheduled Liz for my shoot on a Saturday, and on Friday I received a call that I had to deliver my baby Friday night! So I contact Liz & let her know that we have to cancel & she immediately responds and tells me if I wanted to shoot that afternoon we could! I finished my maternity shoot 3 hours prior to being induced & I ABSOLUTELY loved all the pictures! They came out amazing & I will forever be thankful for Liz because if it wasn't for her I wouldn't have had this very special once in a lifetime moment captured in a forever photo! Anyone who is interested in a photographer don't hesitate to contact her! She makes you feel so comfortable and has amazing work!
"Liz was/is absolutely AMAZING! She was incredibly kind and patient with our family and kids during our session. She has excellent knowledge on locations that fit what we were looking for. The photos she took, are breathtaking! We are absolutely in love with them! We will be using her again!"
"Booked a couples shoot with Liz after trying for months to get it scheduled with my boyfriend and I's crazy work schedules. Liz was patient and understanding with our scheduling conflicts and got us booked as early as possible. The photos are absolutely beautiful, and she made both of us feel completely comfortable behind the camera. I could not recommend Liz more to anyone who needs photography. She is truly the best there is!"
"A trip to the East Coast wouldn't be a trip without seeing Liz! We came all the way from Southern California for a weekend with family, and Liz made herself very available to make sure we would be able to get photos done by her. She made the atmosphere comfortable, casual, and enjoyable, and had so many fun "photographer tricks" to capture the perfect moments. Oh, and we got our photos back in 2 days. She is amazing and such a joy! Anytime we see her we will 100% make time to get photos done by her."
"Wow, I chose to have a Vision Session because I saw other people raving about it. What I expected from the session and what I received BLEW me away! I was floored with the detailed information, and the organized formate that Liz used to teach me more about optimizing my Instagram to reach my customers. She really thinks about social media marketing from the customer's perspective. She has gained my trust, and my business's loyalty. I'm very thankful she taught me so much. If you have been on the fence with a vision session. Just do it!"
"I've worked with Liz on several occasions now and they've all been so amazing and left me feeling nothing but positive! From logo design and portrait session to Vision Session, I've loved working with Liz. She genuinely cares and wants to give her all to each client!"
"Liz is amazing! She is professional, knowledgeable and all around the purest soul I've ever met. The value and information she packs into her Vision Sessions will totally transform your business, and her beautifully bright and airy photography speaks for itself. I can't wait to work with Liz again!"
"Liz is an absolute blast to work with! She's great at instructing you on how to pose to look your best, and she gets your photos back to you so quick. I'll definitely be coming back when I need photos again!"
"Liz is such an amazing photographer! We just shot a couples session with her today and the pictures turned out amazing. She always had the perfect pose for us to do and the shoot was so much fun!"
"Such a bright soul! Liz has a great talent for not just photography but also teaching and helping someone grow! Her Vision Sessions break down everything you need to know in how to grow your business on social media! She also keeps up to date with the ever changing algorithm of social media and can show you new things through multiple different Vision Sessions! She's awesome, fun, and kind!"
"Liz was so fun to work with! She worked with me to set the perfect location, date and time. She has a very quick turn around time and a beautiful layout to present them to you. The picture quality is amazing and editing was just right! I will without a doubt book with Liz again!"